0 Comments // Reading Time: 2 min.
Today we released version 1.2.0 of our Fluid plugin. This release concentrates on improving the stability and performance. Also we implemented some new awesome features.
As a first new feature we improved the auto completion for the variable assignments from the controller to the view a lot. Now we are checking the most functions in the controller, if variables were assigned. In addition to this, the auto completion shows the variable type and is able to directly jump to one of the assignments. Isn't that cool?
The next big thing was the improvement of the performance. In some cases the CPU usage could reach >80% and that was the reason, why the plugin was unusable for some users. The problem was the usage of view helpers, which are integrated with the xmlns assignments in the template. The usual performance improved by 50% in average!
Furthermore we integrated the support for the xmlns namespace declarations in the template. So we can show you auto completion and documentation for each of the view helpers which are within the current project. As well you can use the go to feature and jump directly into the view helpers and it's containing arguments.
Last but not least, we support the Fluid standalone extension now!
I hope that you like the new features and at this point I want to thank all people which supporting us, reported bugs or requested new features in our Gitlab issue tracker!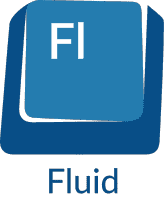 Example for the xmlns usage
[FEATURE] Massive improvement of the CPU usage!
[FEATURE] Support of the xmlns view helpers
[FEATURE] Support for the Fluid standalone extension
[FEATURE] Improved argument assignment to the view
[TASK] Disable plugin in XSLT files
[TASK] Raise minimum build number from 141 to 143
[TASK] Compile against the latest included Java version
[BUGFIX] Serialized strings will be detected as Fluid
[BUGFIX] Support array notation within inline syntax
[BUGFIX] f:if is marked as error when comparing strings
[BUGFIX] IDE Fatal Error Invalid range specified: (1,0);
[BUGFIX] Removal of a NullPointerException
[BUGFIX] False-Positive for nested inline Fluid usages
[BUGFIX] Syntax error