4 Comments // Reading Time: 2 min.
Today we released version 1.3.0 of our Fluid plugin. This release was about fixing bugs, improving the performance and usability, but we also started to support the syntax changes from the new Fluid standalone extension.
One of the biggest changes is the introduction of a new notification dialog that includes a license key input. If not entered you will get this window after 100 project switches and IDE starts again. On this information page you can read a short tutorial, how you set your license key and where you can find it.
Also we added two new configuration options. The first one allows you to specify the file extensions where Fluid is injected. The second one grants you a way to exclude attributes from the Fluid injection. For example you can exclude the attribute "class" from the injection, so you can keep the auto completion from HTML. Unfortunately multiple injections are not possible yet. On the image below you can see, where the settings can be found.
We also added several smaller changes. We started the process of supporting the syntax from the Fluid standalone extension and we created new code annotations therefore. You can disable these support in the new settings dialog.
We hope that you like the new features. At the end we want to thank you all for reporting bugs in our Gitlab issue tracker!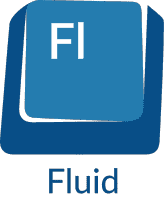 [FEATURE] Start of the integration of the Fluid standalone syntax changes.
[FEATURE] Adds a possibility to disable the Fluid injection for configured attributes and whole file extensions.
[FEATURE] Adding of more code annotations.
[FEATURE] Update of the parser, so we have a better performance.
[TASK] Integration of a license dialog
[BUGFIX] Fixed some bugs like the NullPointerException