0 Comments // Reading Time: 1 min.
Today we released version 1.4.0 of our Fluid plugin. This update is focused on stability. We fixed a dozen bugs and implemented some pieces of missing array syntax. The most important fixes are noted in the changelog below. Thank you for reporting bugs in our Gitlab issue tracker!
Release of a demo version
As requested from our customers, we finally created a demo version of the plugin. This version was used as the code base and we won't update the demo in the same interval as the enterprise version. We disabled some of the features, like the whole inline support and the auto completion for the assigned variables from the action of the Fluid template. The demo version will be available via the plugin repository from PhpStorm and Intellij IDEA.
https://plugins.jetbrains.com/idea/plugin/9469-fluid-plugin--free-version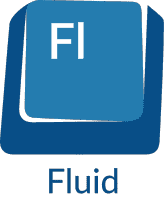 [BUGFIX] An exception appears, when opening up a xml file.
[BUGFIX] The array syntax is not properly supported.
[BUGFIX] New lines within parameter section of inline view helpers are shown as errors.
[BUGFIX] View helper concatenation doesn't work correctly.
[BUGFIX] Some Fluid arrays are detected as serialized strings.
[BUGFIX] Backslashes aren't allowed within a html argument.
[BUGFIX] Removal of deprecated functions.
In general we were pretty busy in the last weeks, but still can't release our new products yet. Expect to find some brand-new ones that are improving your agency / developer life in the near future. Furthermore new versions of our SGC and the TypoScript plugin will be available very soon. Follow us on Twitter, Facebook or Google+ to get the most recent information. Like usual we will also inform you via our newsletter. Until next time!