Of course, Digital - your internet agency
We are an internet agency that has focused on the CMS TYPO3 for the creation of professional websites. We also offer other services and products such as shops, mobile apps and special software development.
You have an interesting project idea, would like to engage our agency for your TYPO3 / Shopware or Symfony project or would like to contact us about another topic? We look forward to receiving your inquiry via our form or via one of the other contact channels.
The re-design and re-launch of our website, which is available in five languages including Chinese and included a migration to the latest version of TYPO3, took place within virtually a matter of three weeks from start to finish with sgalinski.
Their professionalism, spot on consultation that proves excellent web technical and customer user journey knowledge and their dedication, meant that we had a successful go-live right on time.
Our webmasters have been impressed with how easy the website has been constructed, making the updating of it a piece of cake. With several language fallbacks to mirror the complicated product availability for our regions, sgalinski engineered our website's backend with great thought,
while at the same time they learned our product portfolio which also meant: true involvement from their site.
I can only recommend the sgalinski agency and already look forward to our next projects with Stefan and Philipp.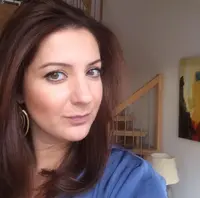 You are interested in our products and services or would like to realize a web project with us? - Then contact us for a no obligation offer!