Our agency operates decentrally across several locations and can currently be found in Germany and Bulgaria with hard-working developers. If you want to become part of our TYPO3, Shopware and/or Symfony team, you've come to the right place.
Have we aroused your interest? - Then take a look at our current vacancies and apply directly! You don't have the right job for you? No problem, we look forward to receiving your unsolicited application at any time!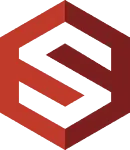 Our team currently consists of several people in different disciplines from Java and PHP to print design. We are working remotely in general. This gives you the opportunity to work in an ambitious and modern company and to distinguish yourself. But what else do we offer you?
Flexible working hours in the home office (100% remote)
Family Friendly
Full-time or part-time - as required
We do not use Windows in our company! Linux is welcome.
Work in an experienced team with an average age of 35years
Good Salary
Optional company pension scheme
Opportunity to get involved in open source projects
Good career opportunities with the right potential
Flat structures
We promote further education!
Work on exciting projects from the enterprise segment and medium-sized businesses
What do our employees say?
Johannes – Frontend
"As a long-time band musician, I have found with sgalinski to a grouping in which the code is put together instead of notes to a coherent whole. I am particularly convinced by the family atmosphere through flat hierarchies and group activities as well as the perfectionist demand on the collective works."
Fabian – PHP/Backend/Trainer
"I think the company is good because we value quality, do our jobs conscientiously, have a flat hierarchy, actively promote further training and have fun at the same time."
Michael – Backend/Working Student
"As a working student at sgalinski, it's easy to combine my work with my studies, thanks to the very good work-life balance. I particularly like the flat hierarchies and the fact that great value is placed on quality."
Fabio – Frontend/Backend
"As a developer at sgalinski, I get to work on diverse and varied tasks and have plenty of room to develop my own skills. Due to the well-thought-out organization of projects, workflows and because of the team itself, the concept of '100% home office' just works great. Usually, it's not even worth mentioning if you have to leave early or in between - you simply make up for the time in a timely manner."
Vladimir – Designer
"Great interactive organizational stuff and method of labor make the workflow much more interesting. Collegial support combined with joint work creates team spirit."